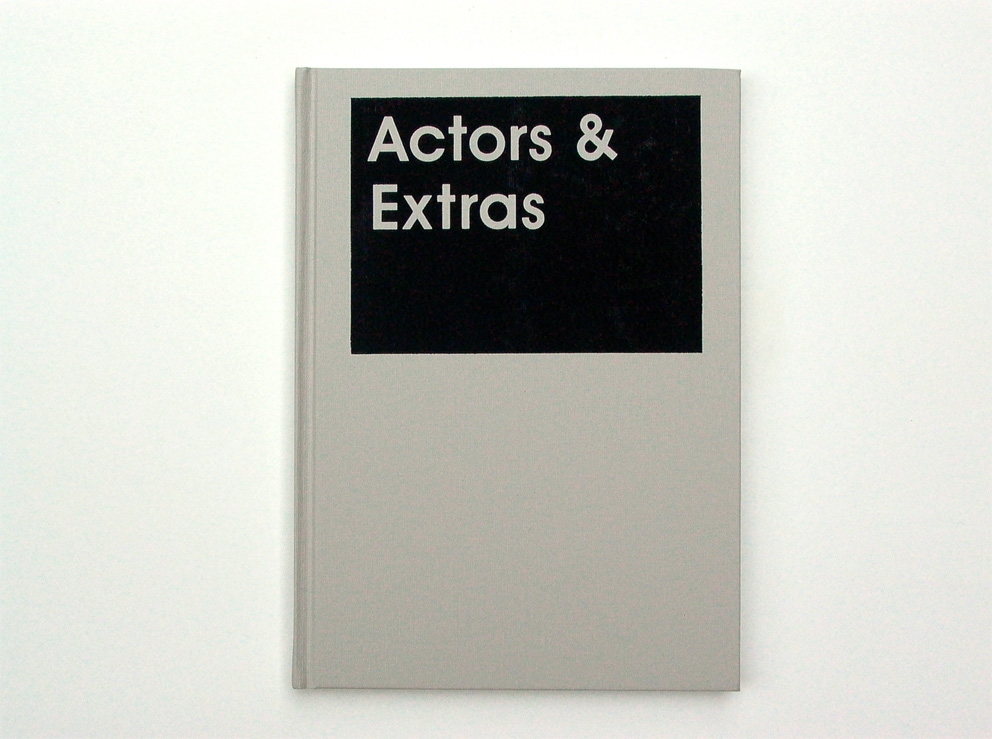 Actors & Extras
2009
book, 168 pp., 16.8 x 23.4 cm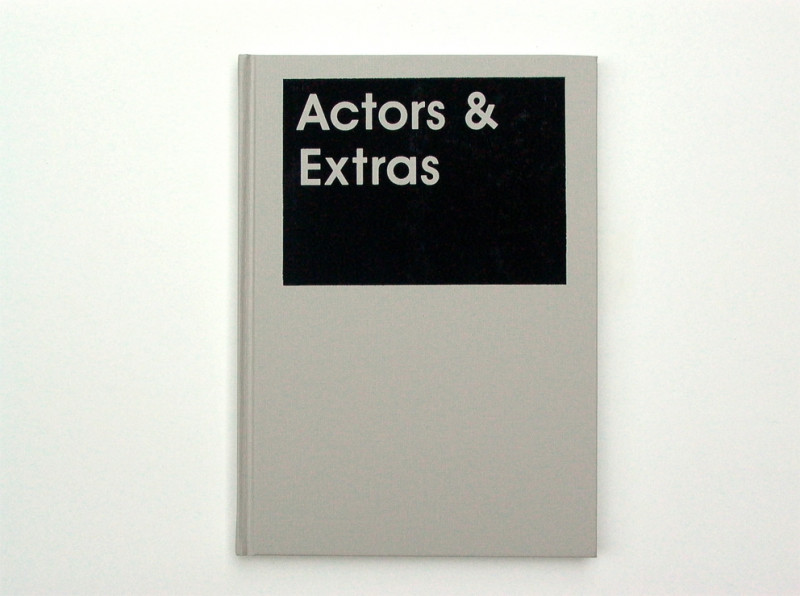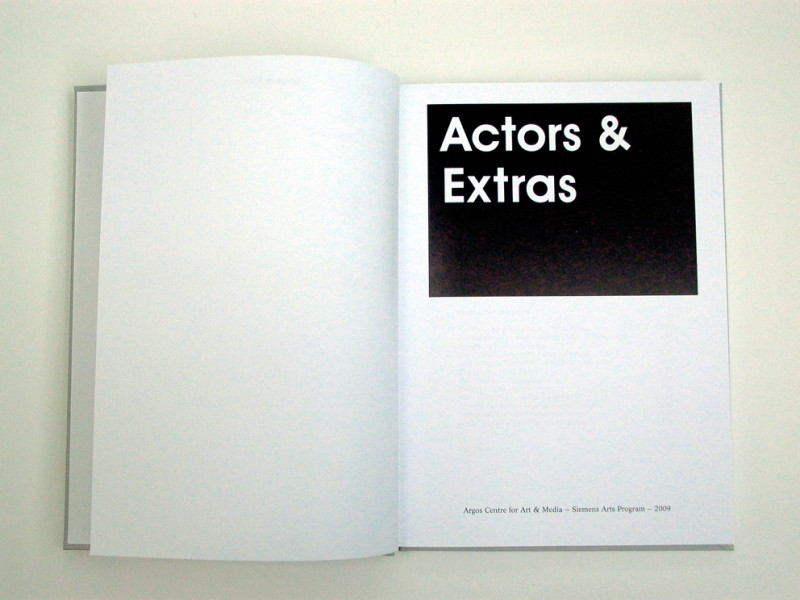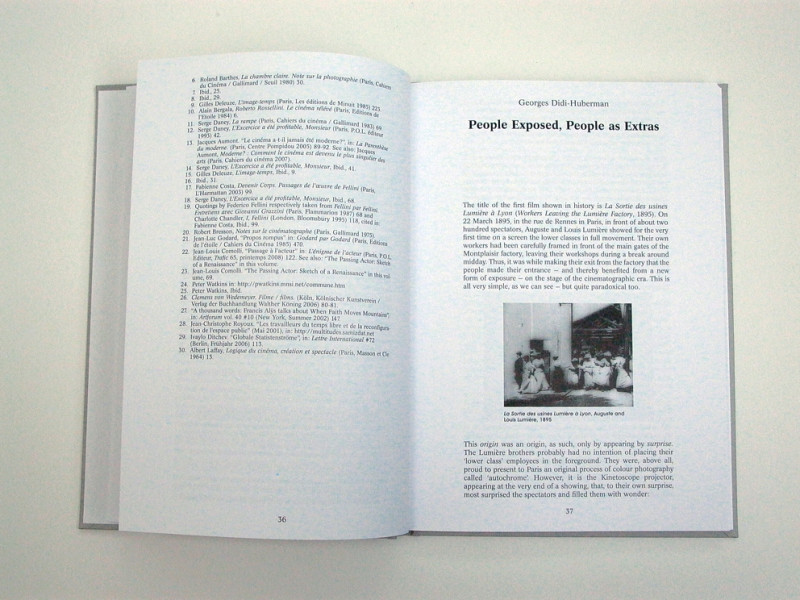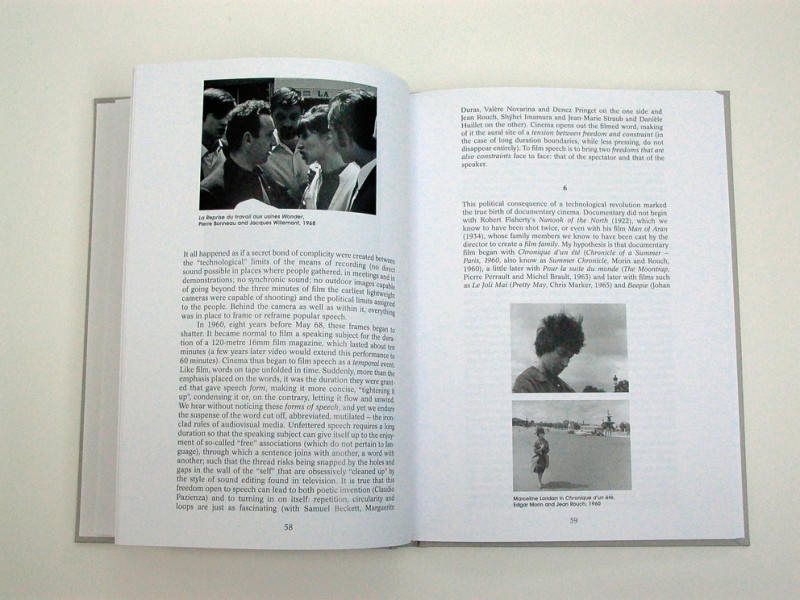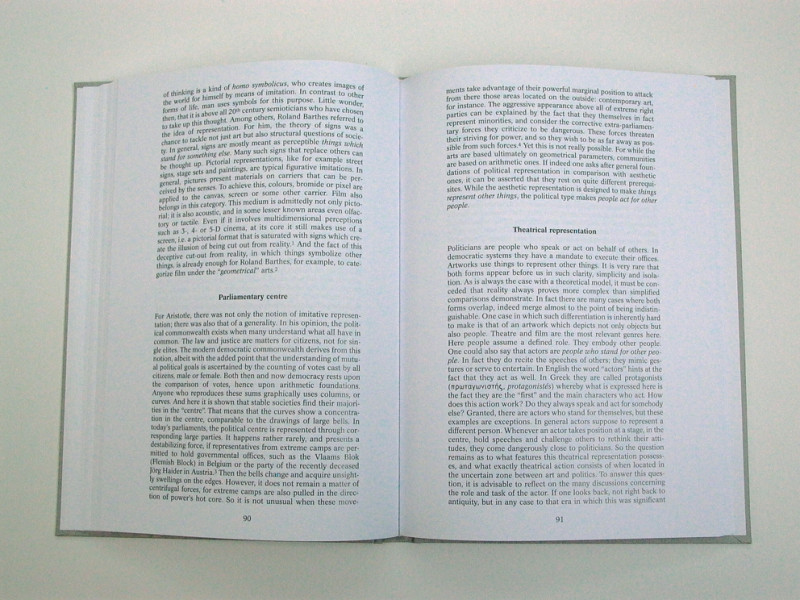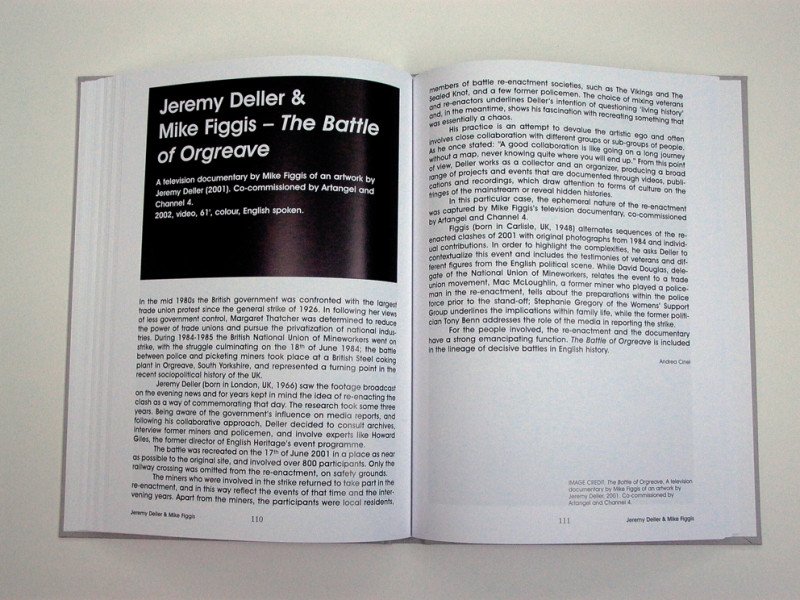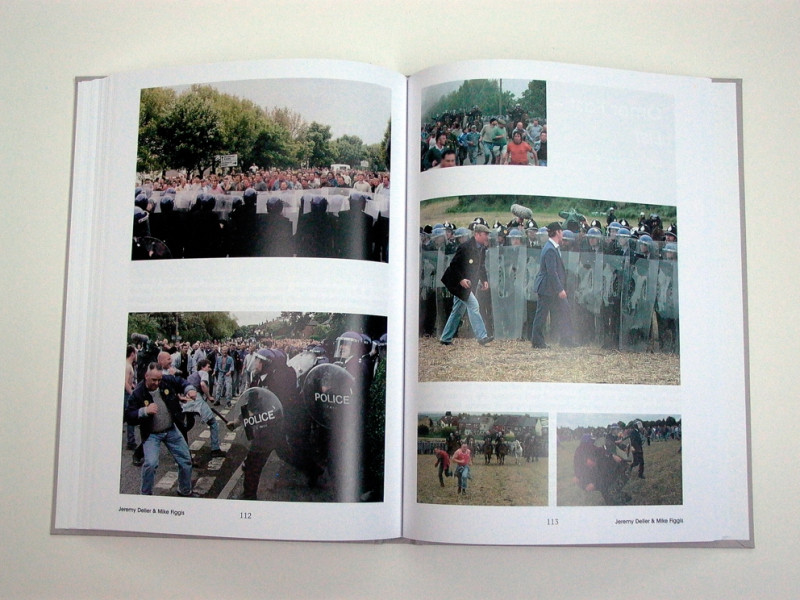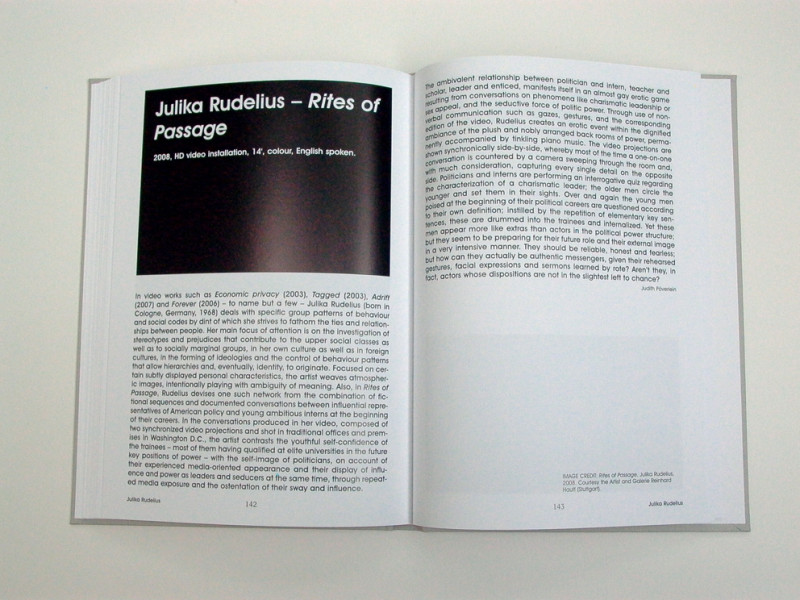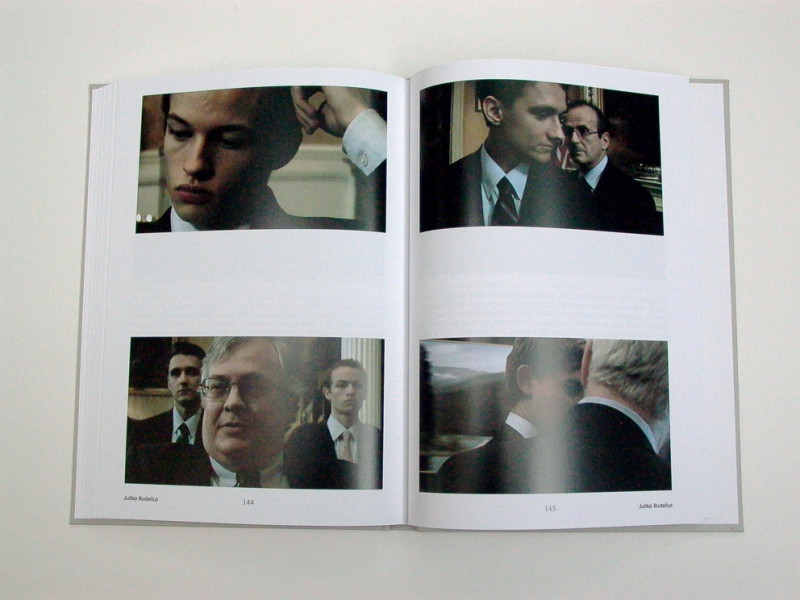 ISBN: 9789076855004
Published on the occasion of the exhibition 'Actors & Extras' at Argos Centre for Art & Media, Brussels (September 15 – December 19, 2009). Five authors highlight the theme of characterisation from various angles. Georges Didi-Huberman's contribution People exposed, People as Extras explores how cinema represents the masses. Sven Lütticken highlights the performance tradition in the visual arts in relation to the producing of subjectivity. On the basis of the classic cinema, in Figures of the Extra, Paul Willemsen composes a typology of the extra and subsequently gives attention to the aberrant status of the extra in modern cinema and contemporary art. Thomas Trummer's Volonté Générale. Extras in Film and Democracy questions the responsibility of the anonymous individual. With The Passing Actor: Sketch of a Renaissance Jean-Louis Comolli analyses how the concept of acting in a documentary has a different interpretation than in a fiction film. The last part of the publication describes the selected works in the exhibition.
Description of the exhibition:
Actors & Extras is the most ambitious exhibition that Argos organised in almost twenty years of activities. The starting point for the exhibition is the contraposition between the actor and the extra in the film. The dividing line between them is that between assertiveness and unassertiveness, cognisance and ignorance. An actor stands for a process of embodiment and for the ability to give direction to an activity. An extra is a voiceless figure in the background: body without embodiment. If the extra, in contrast to the actor, embodies anything at all, it is a conflict of orientation. Extras are independent of a film. They do not participate, do not anticipate. Their equivalent in real historical terms is the people, the masses.
The prominence of the characterisation motif has been called to attention in recent years. At a time when the idea of community has become problematic, desubjectification and social questions about the place and status of the individual find a translation. Nothing is then more metaphorically appropriate than the (dead) symbolic body of the cinema that has always stood as a model for a space of shared references, as well as for the idea of the collective consciousness.
In the exhibition Actors & Extras surprising and alternative positions are addressed. Invariably the artists explore the span between characterisation as abstract, modular and manipulable human material on the one hand, and the consciously acting individual on the other. The exhibition consists of work from ten artists; with the exception of two photographic contributions and an installation, the majority of these are video installations.
Participating artists: Irina Botea, Jeremy Deller & Mike Figgis, Omer Fast, Christian Jankowski, Mark Lewis, Aernout Mik, João Onofre, Julika Rudelius, Krassimir Terziev, Clemens von Wedemeyer plus historisch propagandamateriaal van Kurt Gerro.
Curators: Paul Willemsen & Thomas Trummer