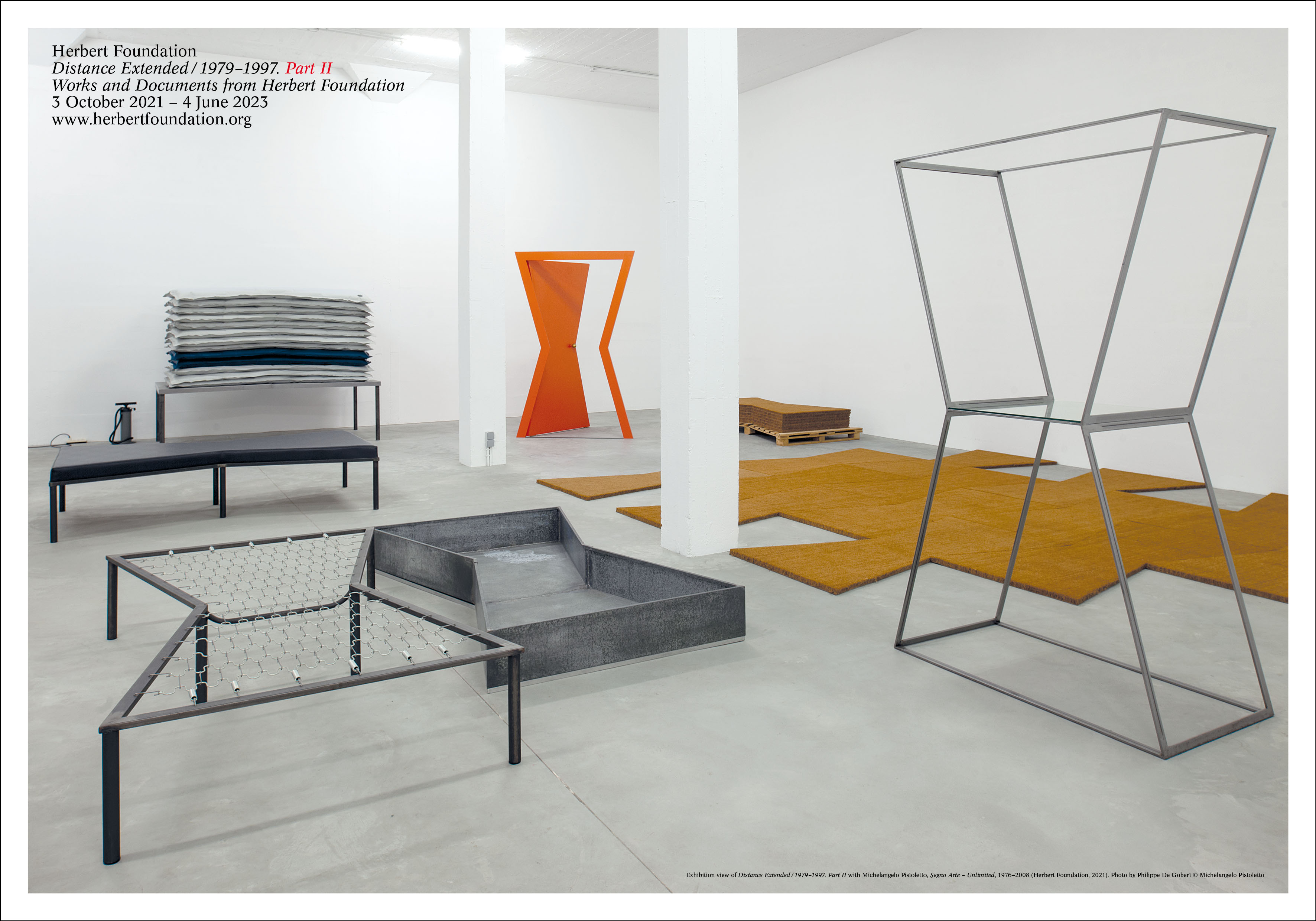 Distance Extended / 1979-1997. Works and Documents from the Herbert Foundation. Part II
2021
poster, 60 x 42 cm & announcement card, 17 x 11.7 cm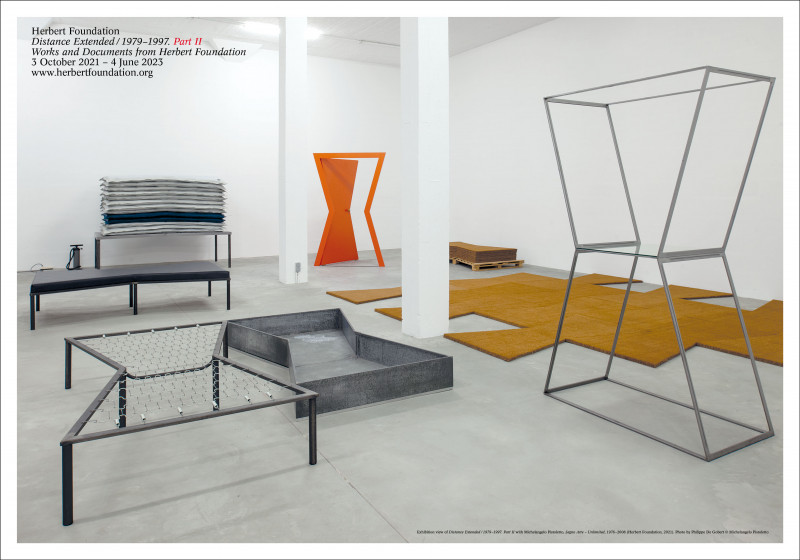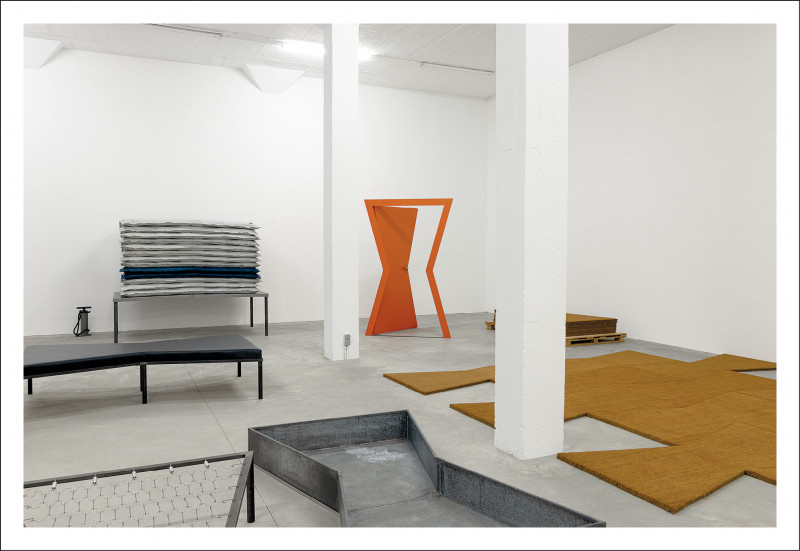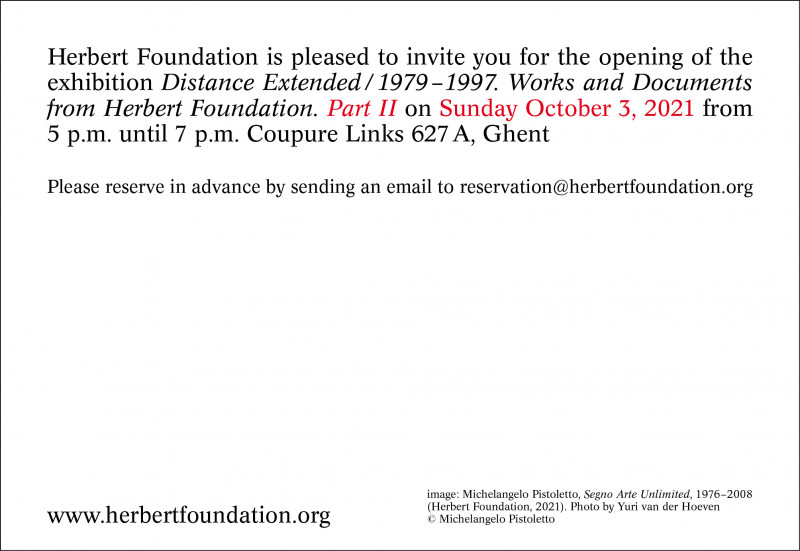 With Distance Extended / 1979-1997. Part II, Herbert Foundation presents the concluding chapter of the project Time Extended / Distance Extended, a series of five exhibitions disclosing the Collection and the Archive of Anton and Annick Herbert.
The acquisition of Carl Andre's 64 Lead Square (1969) marks the starting point of the Herbert Collection in the early 1970s. During the following 30 years, the Herberts will focus on about forty international artists. "We could not 'not' collect", Anton Herbert states, "for us, being interested in contemporary art and collecting has always been akin."
The three decades which encompass the Collection and Archive are characterised by significant social changes. After the 1960s and the 1970s, where the student revolts of May 1968 reflect a utopian world vision, the fall of the Berlin Wall in 1989 brought an end to this period of optimism.
The exhibition project Time Extended / Distance Extended takes this timeframe as its starting point. The two-part project title, derived from the eponymous print by Dan Graham from 1969, encompasses two exhibition clusters. Time Extended / 1964-1978. Part I, Part II and Part III (2016-2019) explored the early years of the Collection rooted in Minimal, Concept Art, Arte Povera and Land Art. Distance Extended / 1979-1997. Part I (2019-2021) focused on the generation of the 1980s and the 1990s.
The exhibition Distance Extended / 1979-1997. Part II forms the concluding part of the exhibition project and establishes a dialogue between the 1960s-1970s and the 1980s-1990s. Works by Dan Graham, Mike Kelley, Martin Kippenberger, Michelangelo Pistoletto, Dieter Roth, Franz West and Heimo Zobernig are hereby presented for the first time. The Archive occupies a prominent place in the exhibition, not only through printed matter but also musically.