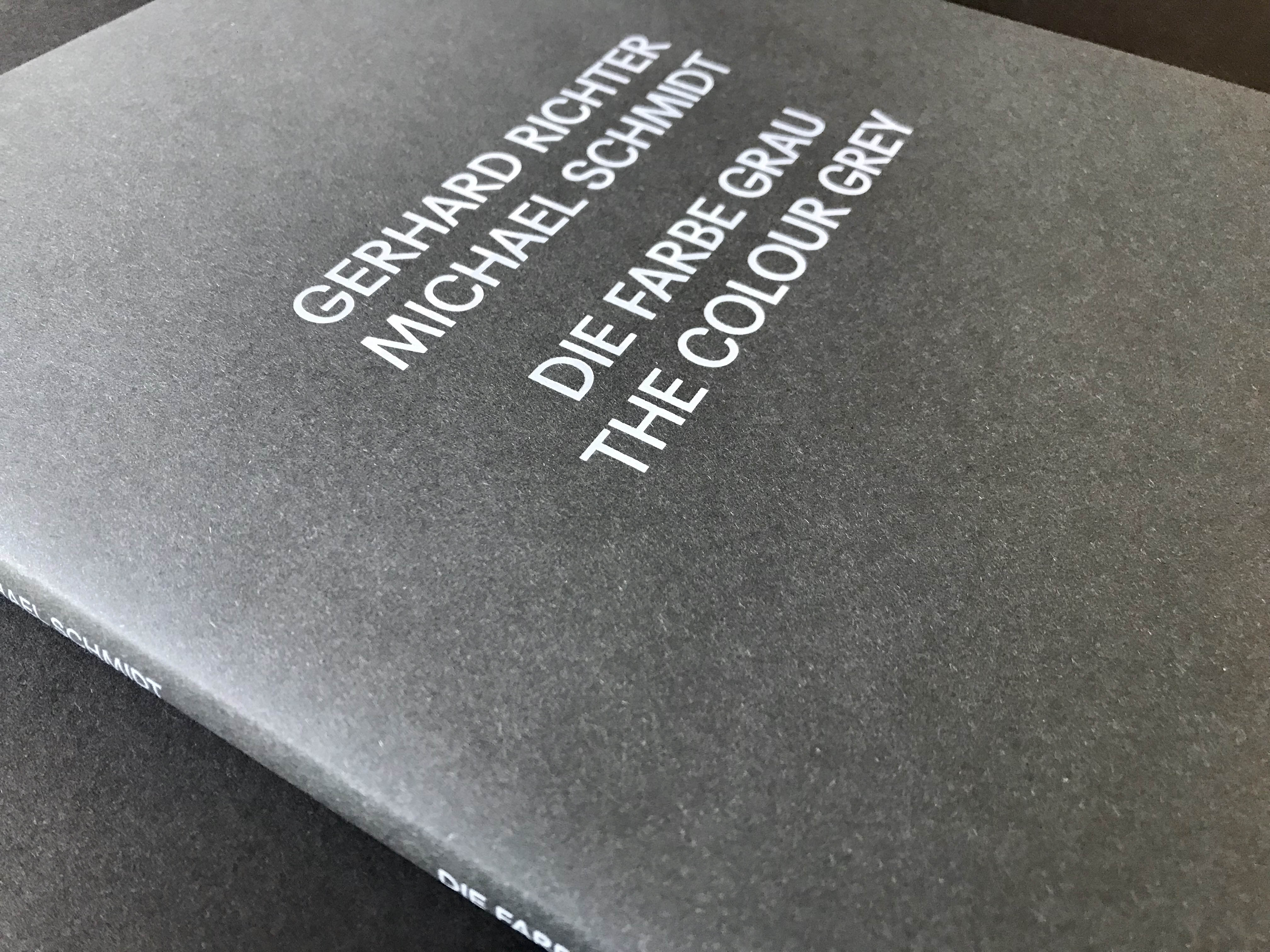 Gerhard Richter / Michael Schmidt: Die Farbe Grau – The Colour Grey
2019
book, 64 pp., 23 x 30 cm (German / English)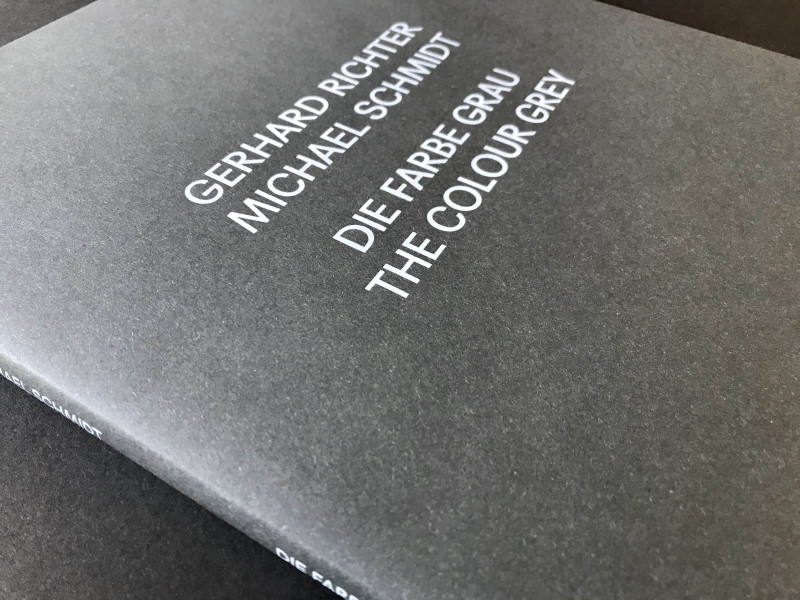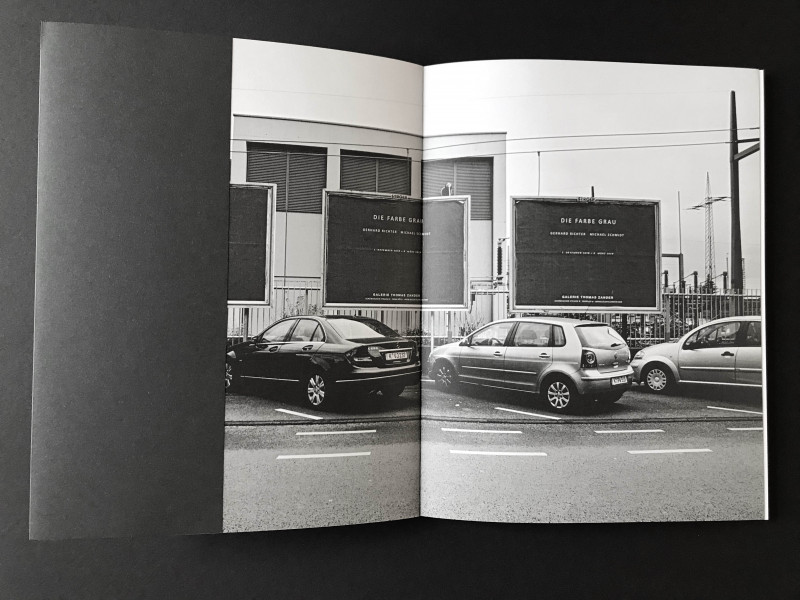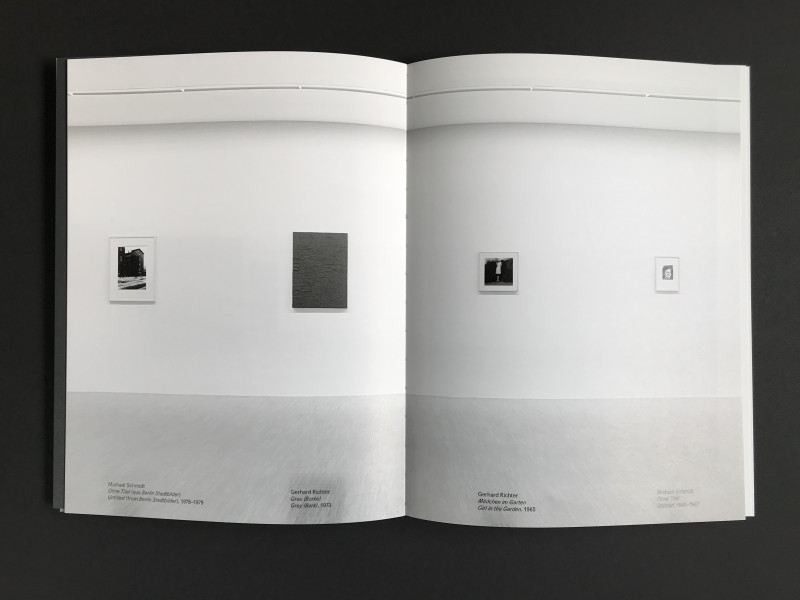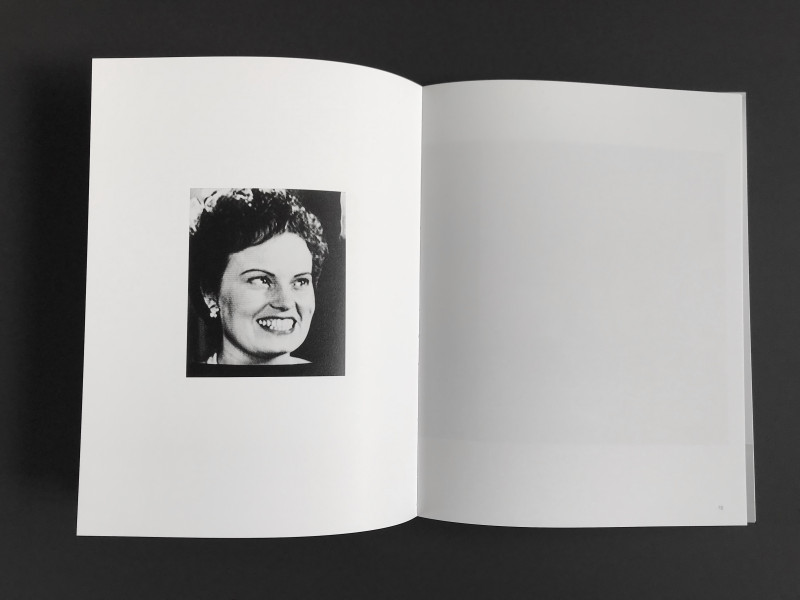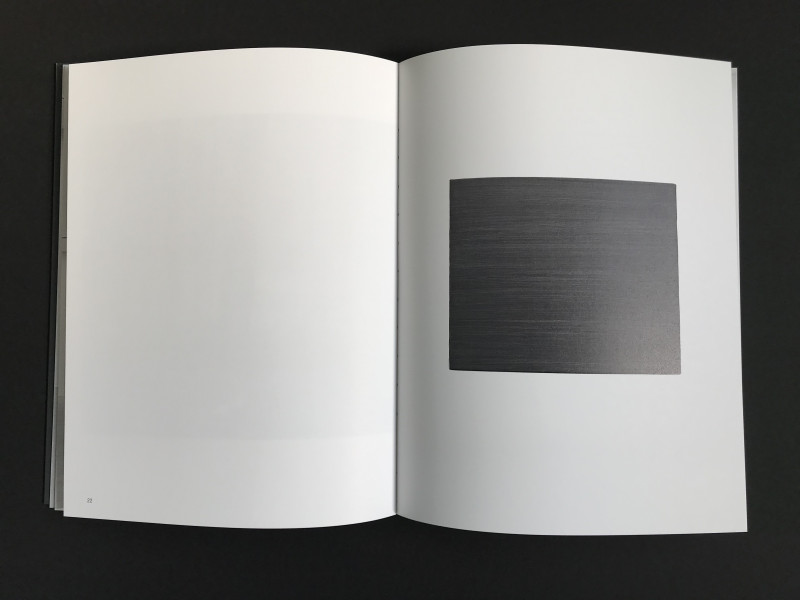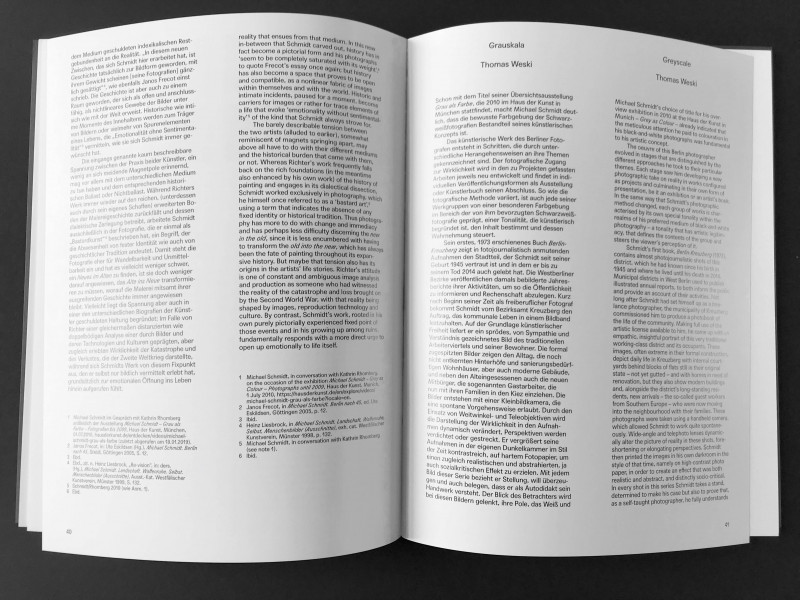 This catalogue is published on the occasion of the exhibition Die Farbe Grau. Gerhard Richter, Michael Schmidt at Galerie Thomas Zander. From December 01, 2018 – March 06, 2019.
Edited by Thomas Zander. With contributions from Dietmar Elger, Martin Germann & Thomas Weski. Endpapers: Max Regenberg.
Grey pictures by Richter from the years 1965 to 1974 as well as "Spiegel, Grau / Mirror, Grey" from 1991 are juxtaposed with photos by Michael Schmidt of "Waffenruhe" (1985-1987) and "Berlin Wedding" (1976-1978).