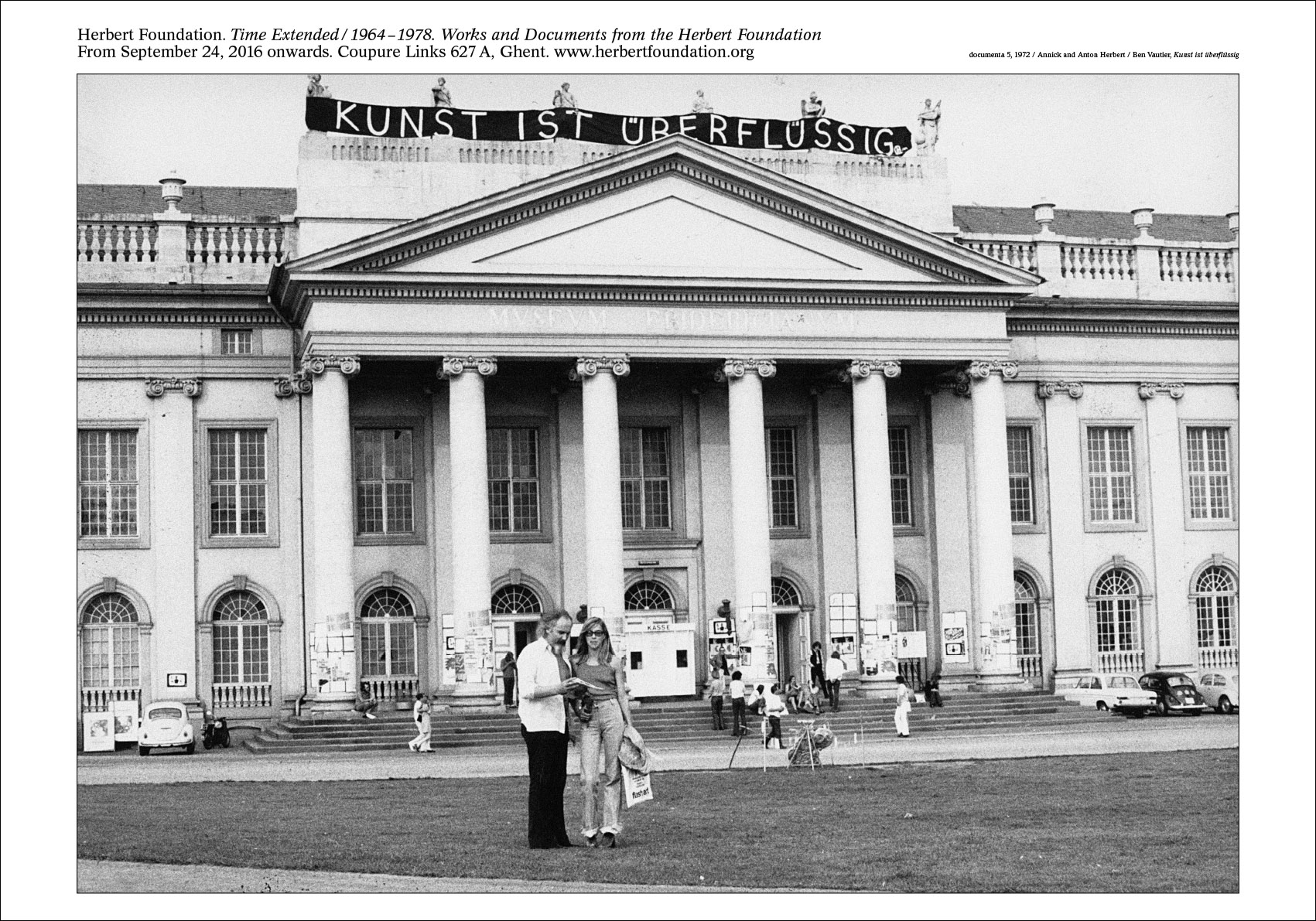 Time Extended / 1964-1978. Works and Documents from the Herbert Foundation
2016
poster, 60 x 42 cm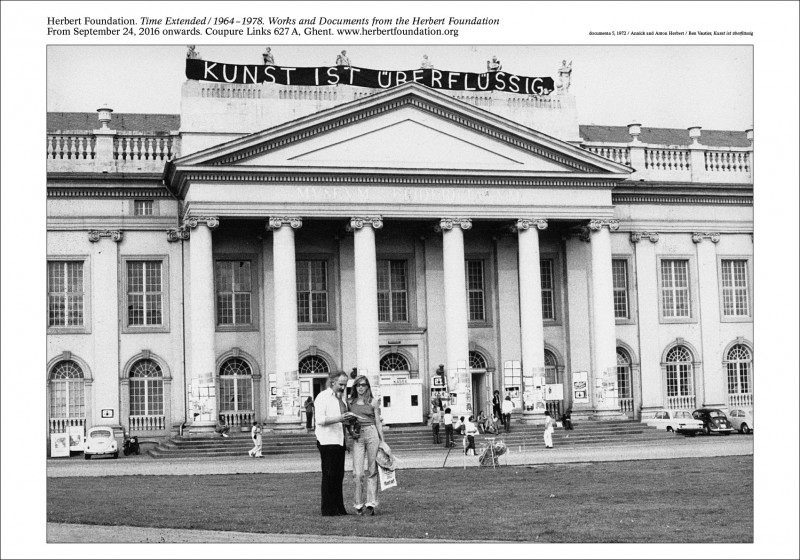 image poster: documenta 5, 1972 / Annick and Anton Herbert / Ben Vautier, Kunst ist überflüssig
From September 25, 2016 onwards, Herbert Foundation presents the exhibition Time Extended / 1964–1978. The presentation forms the first part of a diptych that unites the Collection and the Archive in a flexible, yet lasting manner.
Time Extended / 1964–1978 focuses on the period surrounding the historic events of 1968, which also constitutes the outset of the Herbert Collection. The social shifts occurring in these years, as well as the contact with the artists and a number of progressive gallery owners, determined Annick and Anton Herbert's vision with regards to collecting.
The title of the exhibition refers to Time Extended / Distance Extended, a work from 1969 by Dan Graham, which is part of the Herbert Collection. The apparent opposition between, on the one hand, outlining the period '1964–1978' and, on the other hand, 'extending' time, characterises the intention of the exhibition. Because, even though the presented works and documents are unmistakably connected to the period in which they were created, their content is also very valuable from a contemporary perspective.
Stretched out over the ground floor and first floor of the Exhibition Space, Time Extended / 1964–1978 presents works by, among others, Carl Andre, Art & Language, Daniel Buren, Gilbert & George, On Kawara, Mario Merz, Niele Toroni and Lawrence Weiner. The selection of Artworks is framed by a substantial number of Documents: artists' books, posters, invitation cards and magazines. These documents provide a substantive and contextual enrichment of the presented works, and corroborate the unity of the presentation.