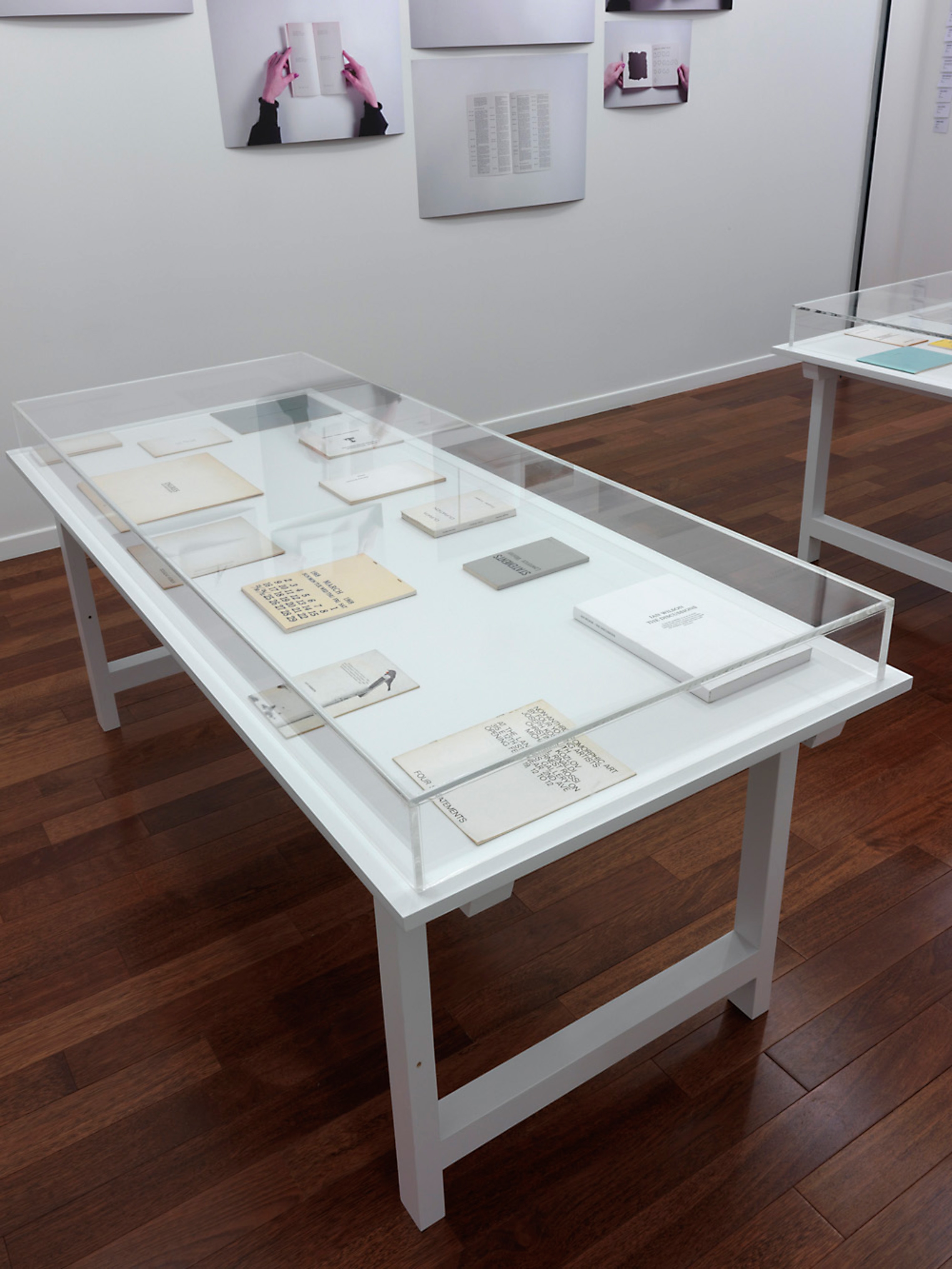 'Ian Wilson — The Discussions' presented in the exhibition 'Taking your Time' from Robert Barry
2012
exhibition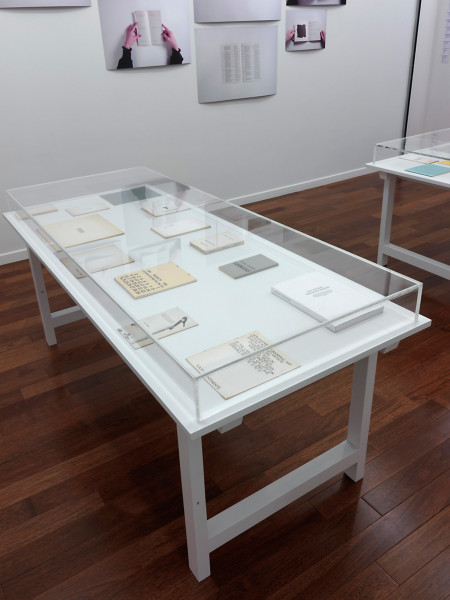 To take your time to sit for a moment and read a book, that is what Robert Barry proposes in this exhibition at mfc-michèle didier gallery (Paris).
The artist has collected books since the 60's and has selected for this exhibition 25 works from his personal library that are related to «time». The productions are carefully selected in a wide spread of time going from 1966 to 2008 and represent this universal idea of time through their title, their cover or their content. Moreover, Robert Barry's curatorial proposal is enhanced by his decision to duplicate the pages that he considers important, from all the exhibited books, on the walls of the gallery.
This is the list of works chosen by par Robert Barry:
97 'date paintings' consecutives, journaux de 1966 à 1975, On Kawara;
Non-Anthropomorphic Art, Joseph Kosuth, Christine Kozlov, Michael Rinaldi, Ernest Rossi;
Statements, Lawrence Weiner;
Robin Redbreast Territory, Jan Dibbets;
Catalog from Addison Gallery exhibit, Douglas Huebler;
Durata, Duration, Douglas Huebler;
Ingres and Other Parables, John Baldessari;
Steps, Stanley Brouwn;
LEGGERE, Giovanni Anselmo;
Fibonacci 1202, Mario Merz;
Throwing a Ball Once to Get Three Melodies and Fifteen Chords, John Baldessari;
A Voyage on the North Sea, Marcel Broodthaers;
Having from time to time a relation to, Lawrence Weiner;
Once upon a time, Lawrence Weiner;
Skyline Ridge, Hamish Fulton;
The Cube the White the Idealism followed by Going Through, Daniel Buren;
The Red and Blue Books, Louise Lawler;
Variations On I Am Still Alive On Kawara, Sol Lewitt;
1, 2, 3, 4, 5, Niele Toroni;
WITHIN (TIME), Peter Downsbrough;
The Discussions, Ian Wilson;
Squares With Sides and Corners Torn Off, Sol Lewitt;
Zeichnungen, Max Neuhaus;
And Now, Peter Downsbrough;
The Telephone Book, John Baldessari;
(Untitled), Louise Lawler;
March 1969, Seth Siegelaub.