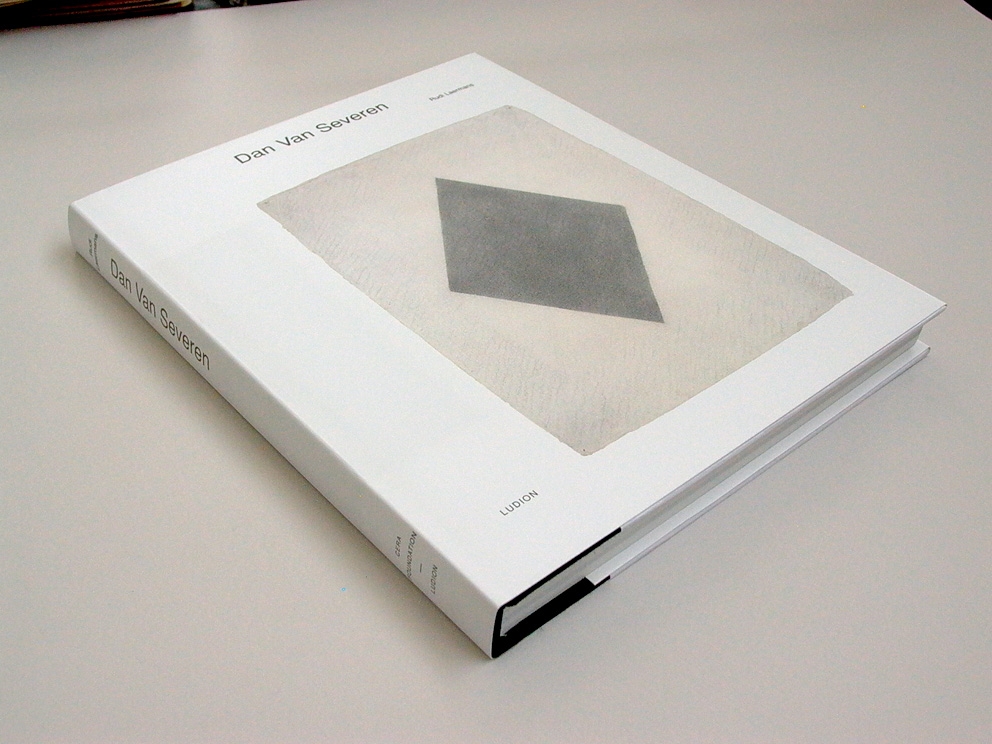 Dan Van Severen
2000
catalogue raisonné, 208 pp., 23.3 x 30 cm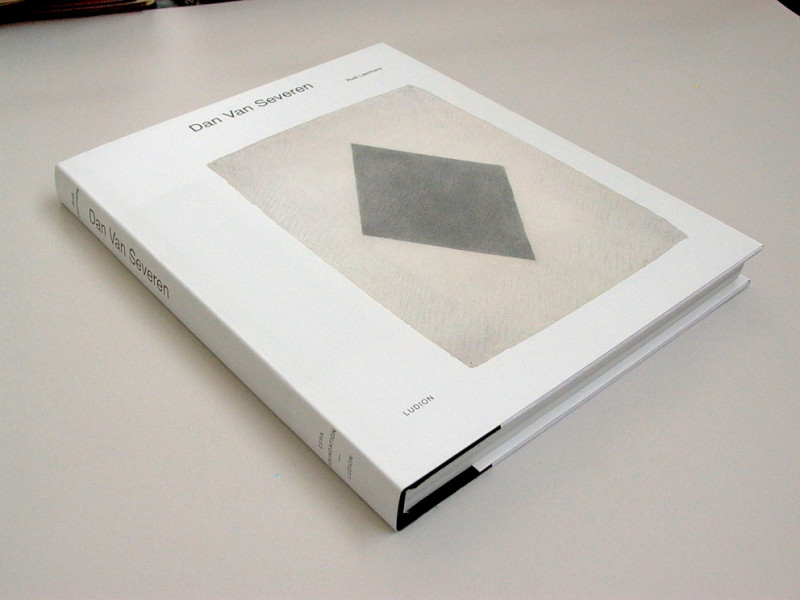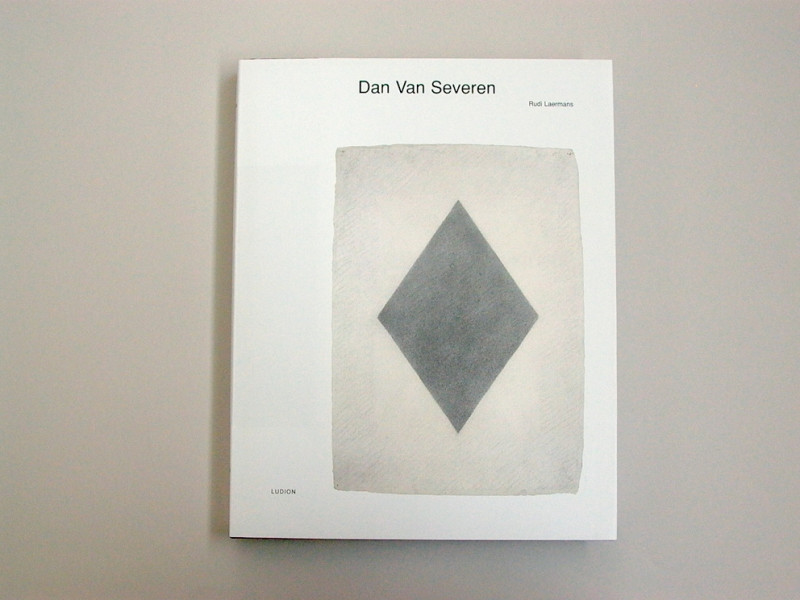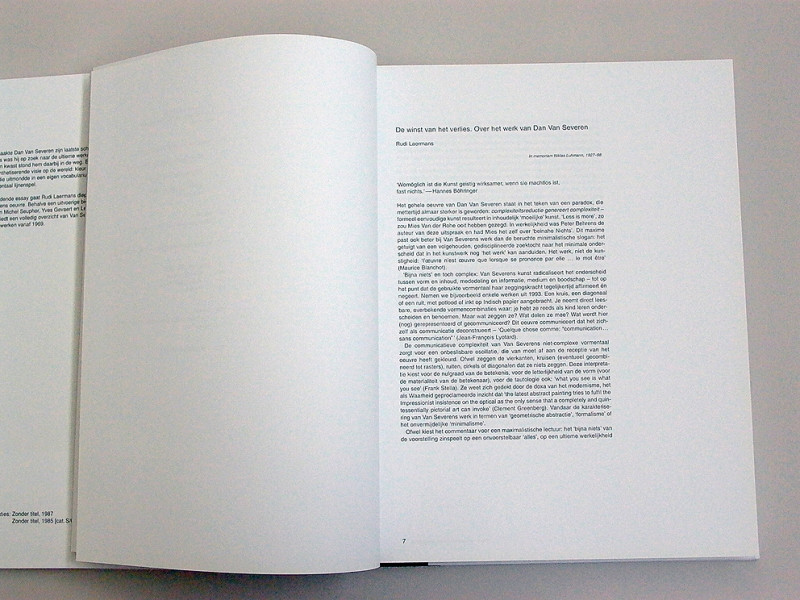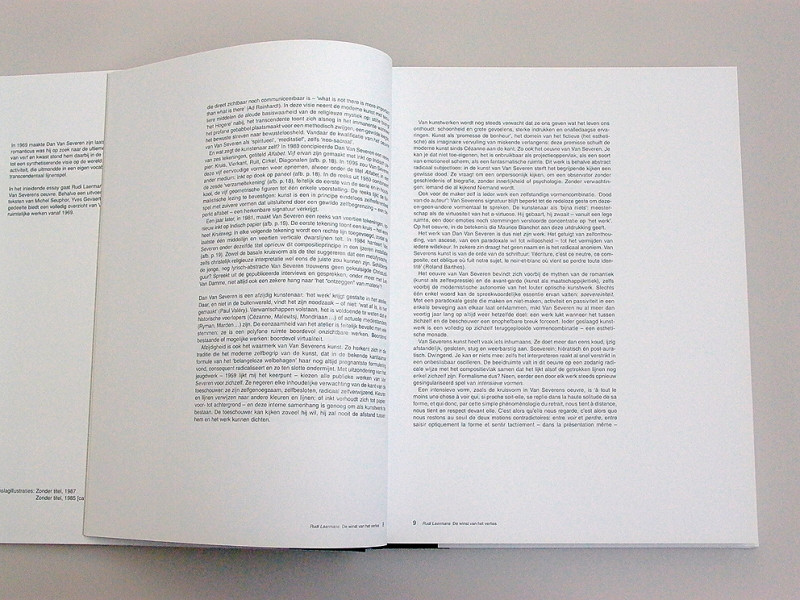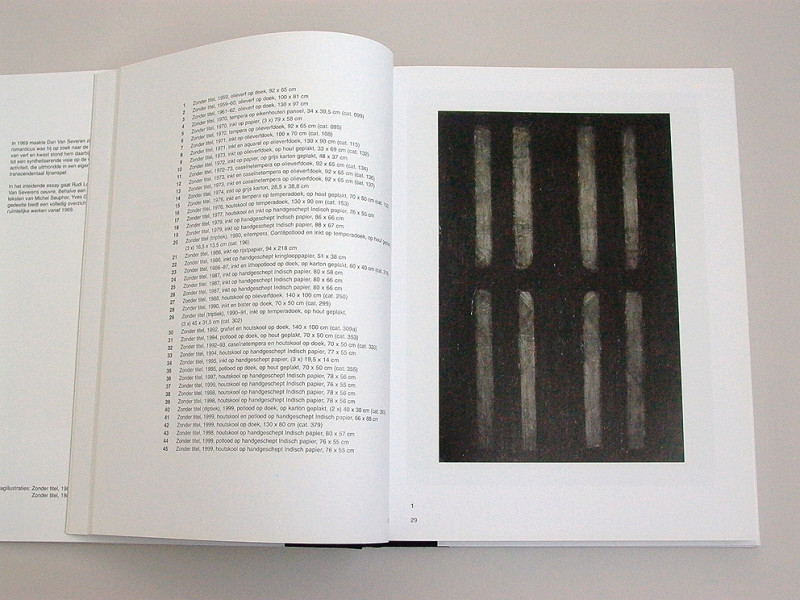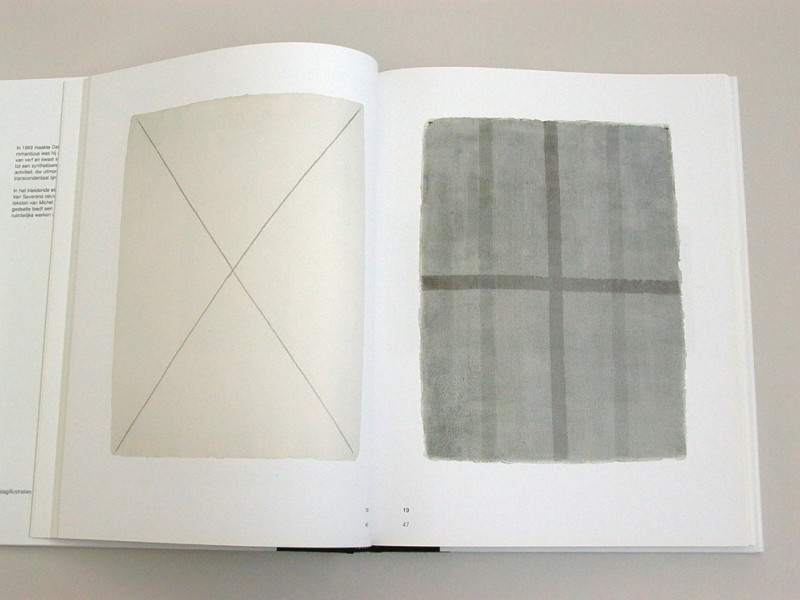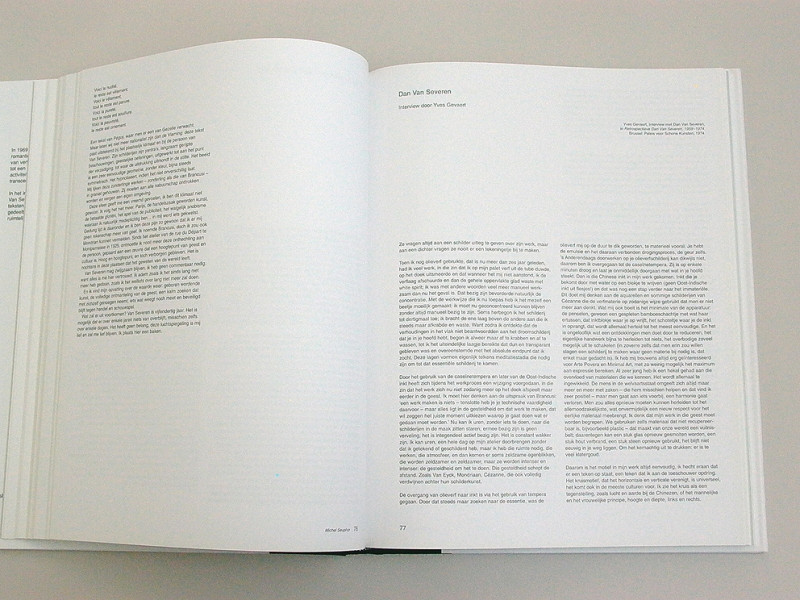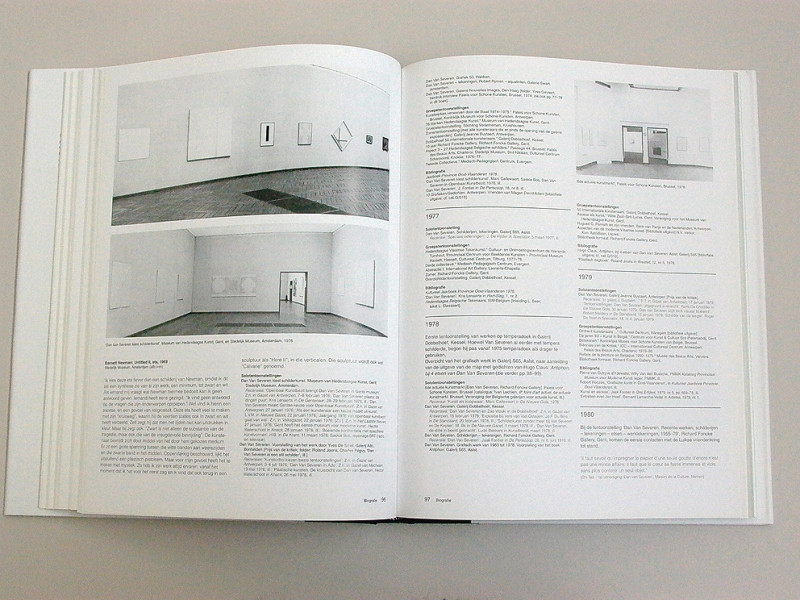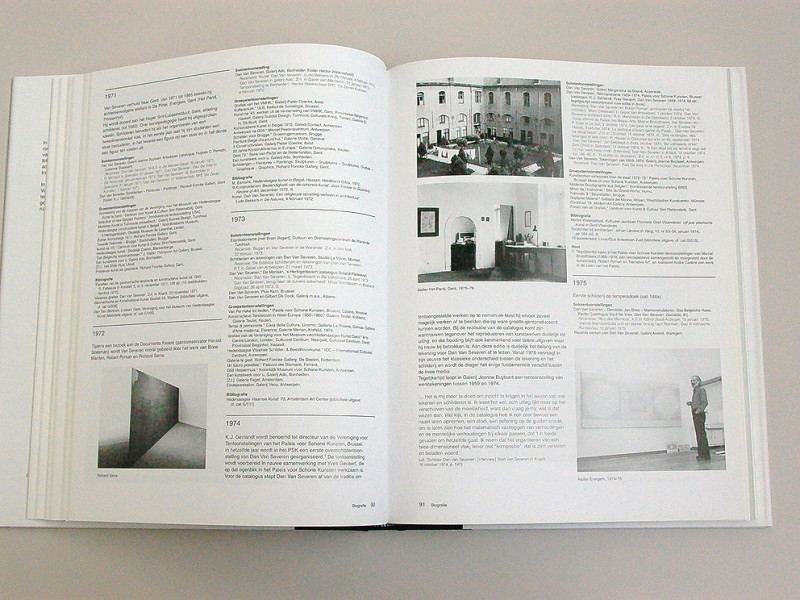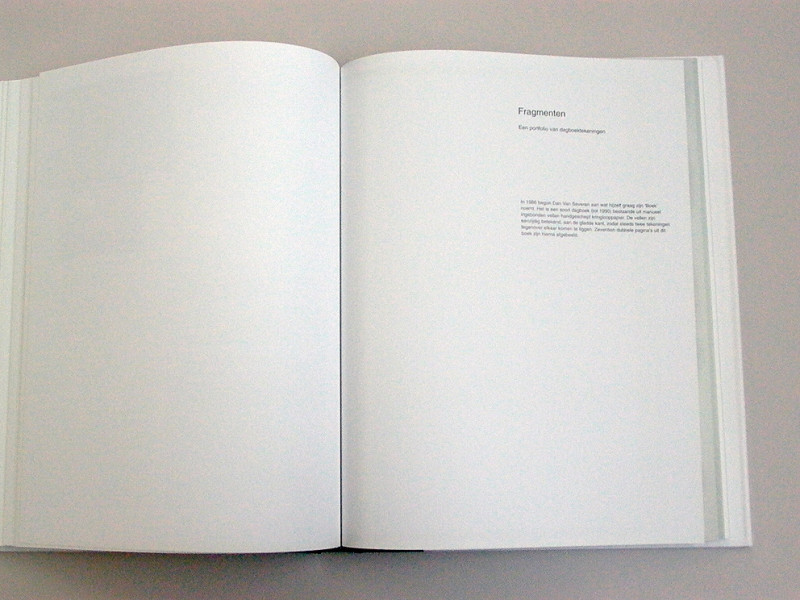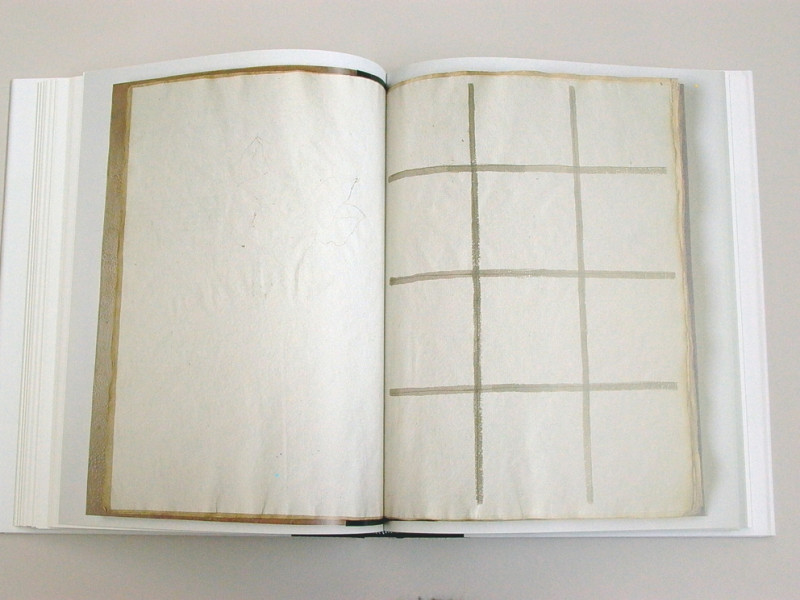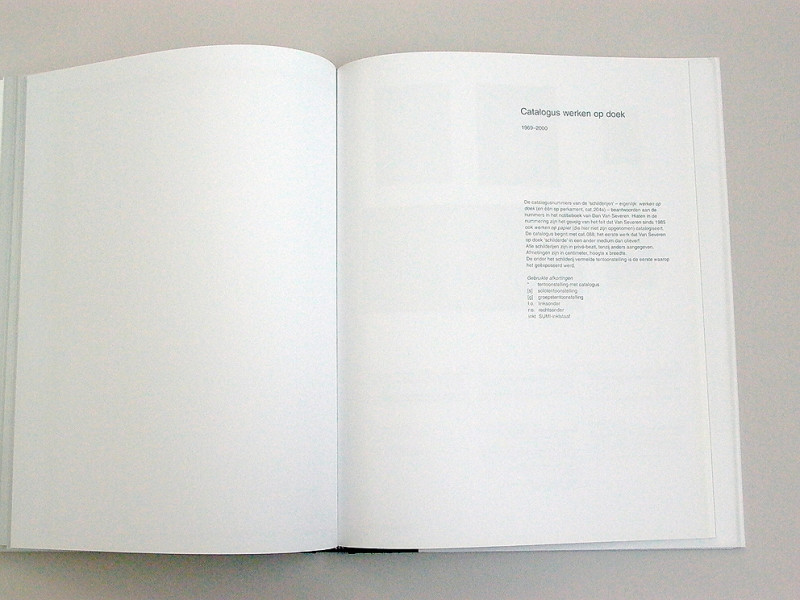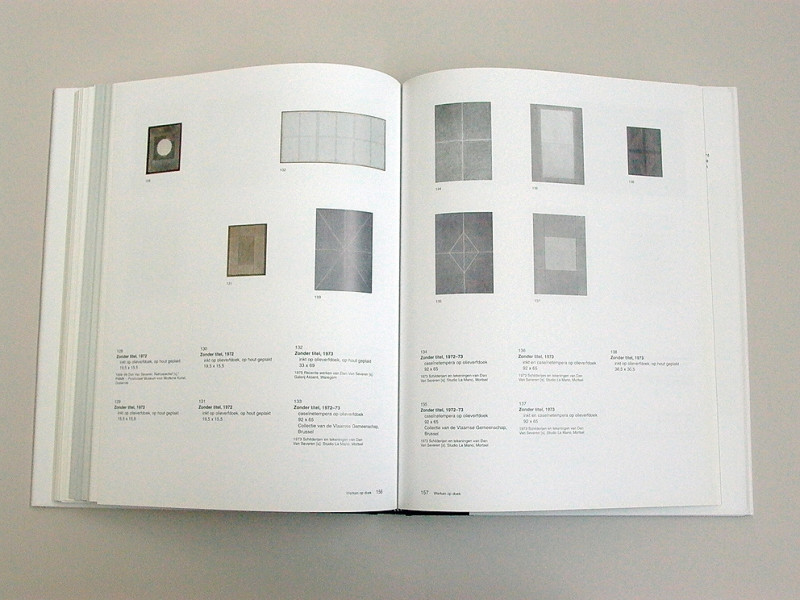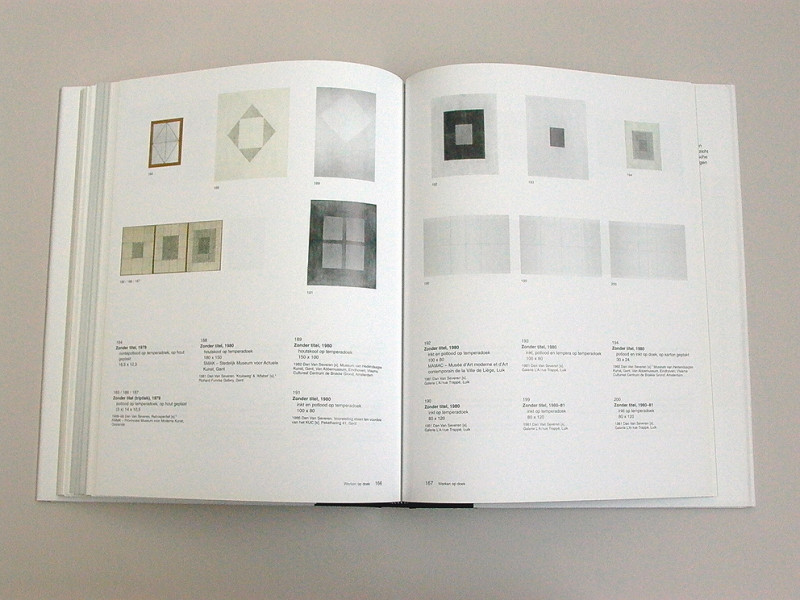 Catalogue raisonné 1969-2000.
The book is split up in 5 parts: essays, a selection of 40 works selected by Dan Van Severen (°1927–2009) himself, an illustrated biography, a facsimile of diary drawings and finally the catalogue raisonné (works on canvas, graphic art and three dimensional works).
This book is the second of a series of monographs (a total of seven) dedicated to contemporary Belgian artists. The initiative for this series came from Cera bank.